About | Frank Lloyd Wright Trail | Wisconsin
Experience Wright
in Wisconsin
The Frank Lloyd Wright Trail was established in 2017 to honor Frank Lloyd Wright, America's most famous architect, in his home state of Wisconsin. Along the 200-mile trail are nine sites chosen to provide architectural enthusiasts and casual visitors with a rich exposure to Wright's genius.
The scenic trail traverses through nine counties in southern Wisconsin and includes Madison, Milwaukee, Racine, Richland Center, and Spring Green, offering dining, hiking, arts, and cultural opportunities. Each site is unique and provides different experiences for visitors. Visit their individual websites and contact them in advance, as public access may be limited.
Travel the Frank Lloyd Wright Trail
in Wisconsin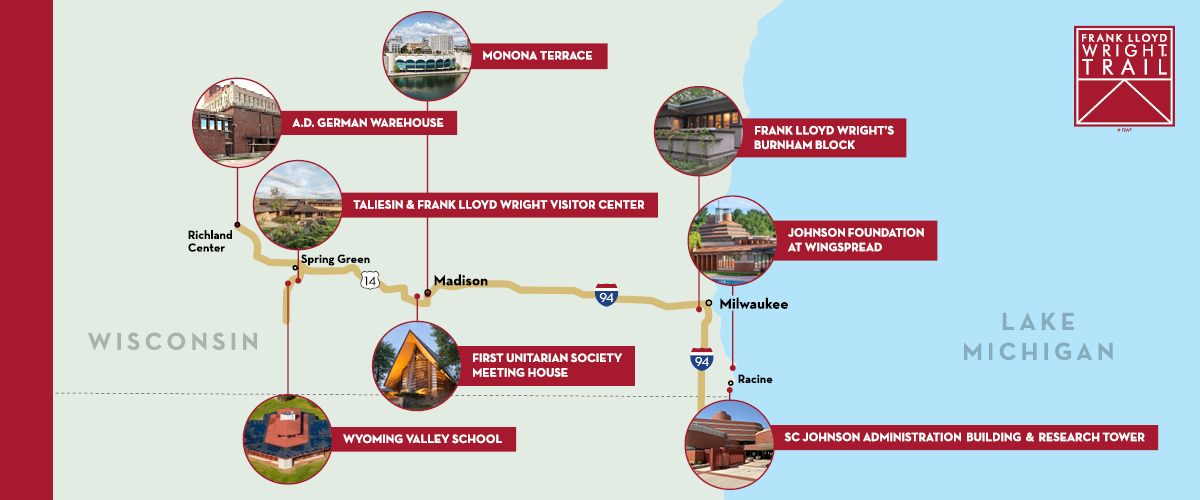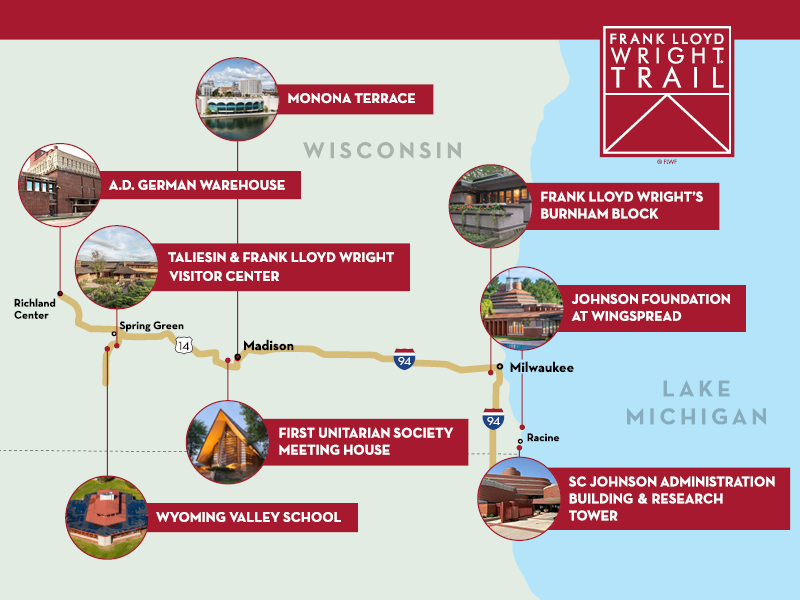 Whether you choose to begin in Richland Center or Racine, or make your way out from the center, the trail map provides you with an easy way to follow your progress. You can download the app for The Frank Lloyd Wright Trail in Wisconsin from the App Store or Google Play.
You can also learn about our Trail Tracker here, which allows you to earn the Frank Lloyd Wright Trail Badge once you've entered all your visits.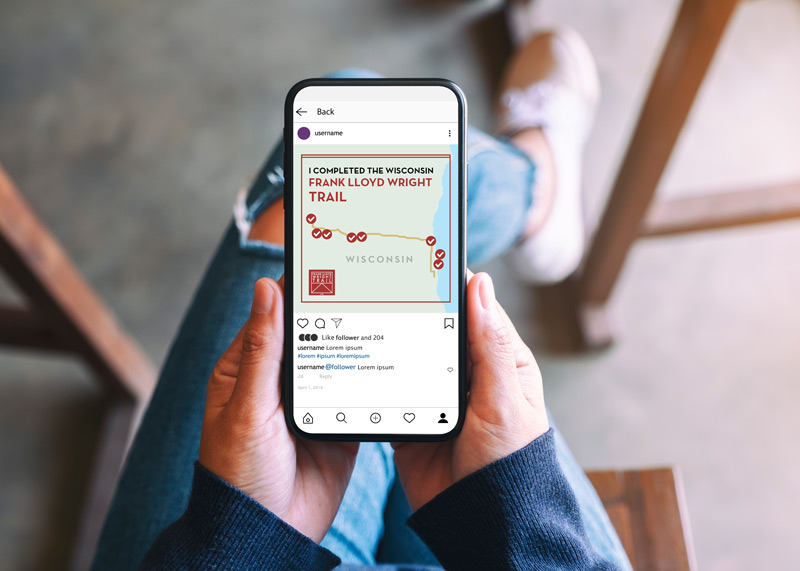 Frank Lloyd Wright Trail Badge earned by visiting all sites on the trail